Departments help you manage and group distinct labor divisions within your company.
ClockShark Departments are only available on the Pro Plan
A Department in ClockShark can be used to classify groups of employees as belonging to a functional part of your business. For example, you could create a Department for Skilled Installers and one for General Laborers. To create a Department, click the Admin tab > then press Departments, under the People section > then press +Add Department.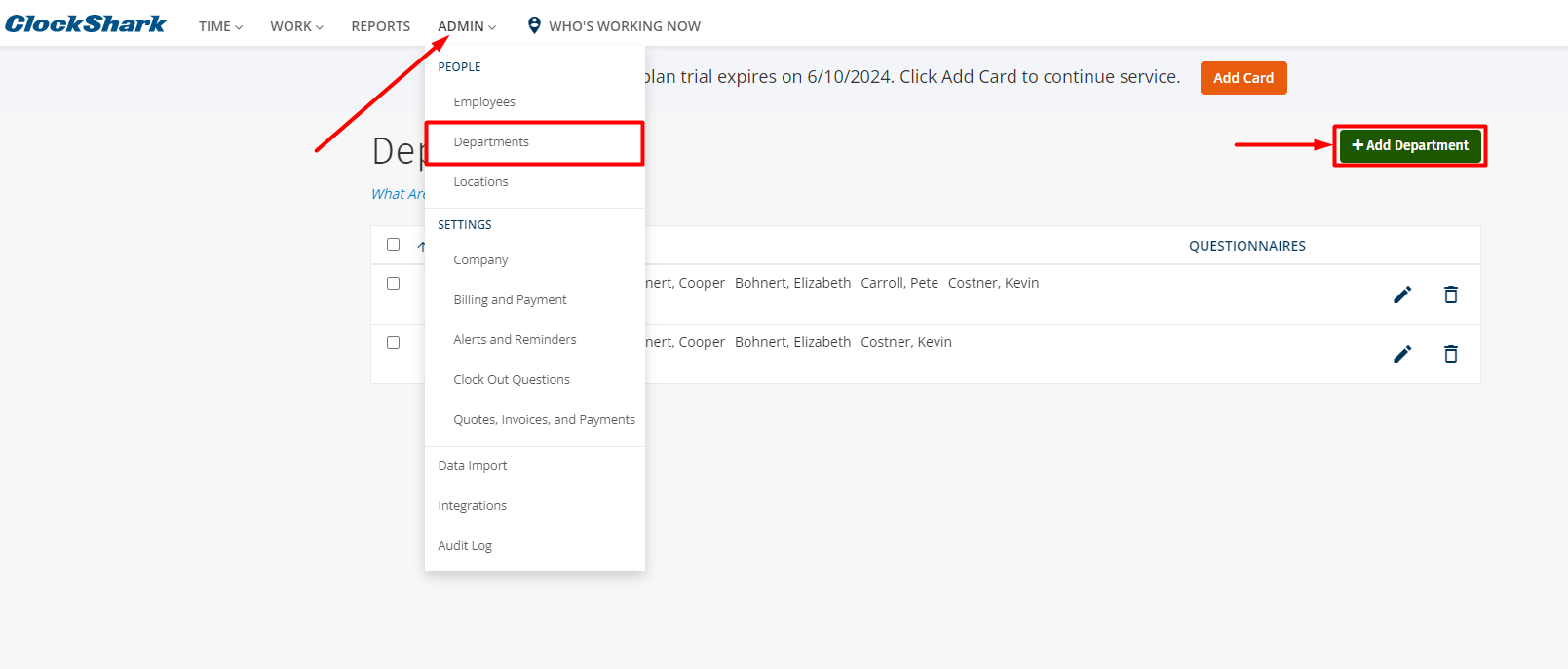 Once you have added Employees to a Department, you can then filter the view on your View TimeSheets screen to see only employees from a certain Department. This filtering can be helpful to work on editing times for specific groups of employees in batches.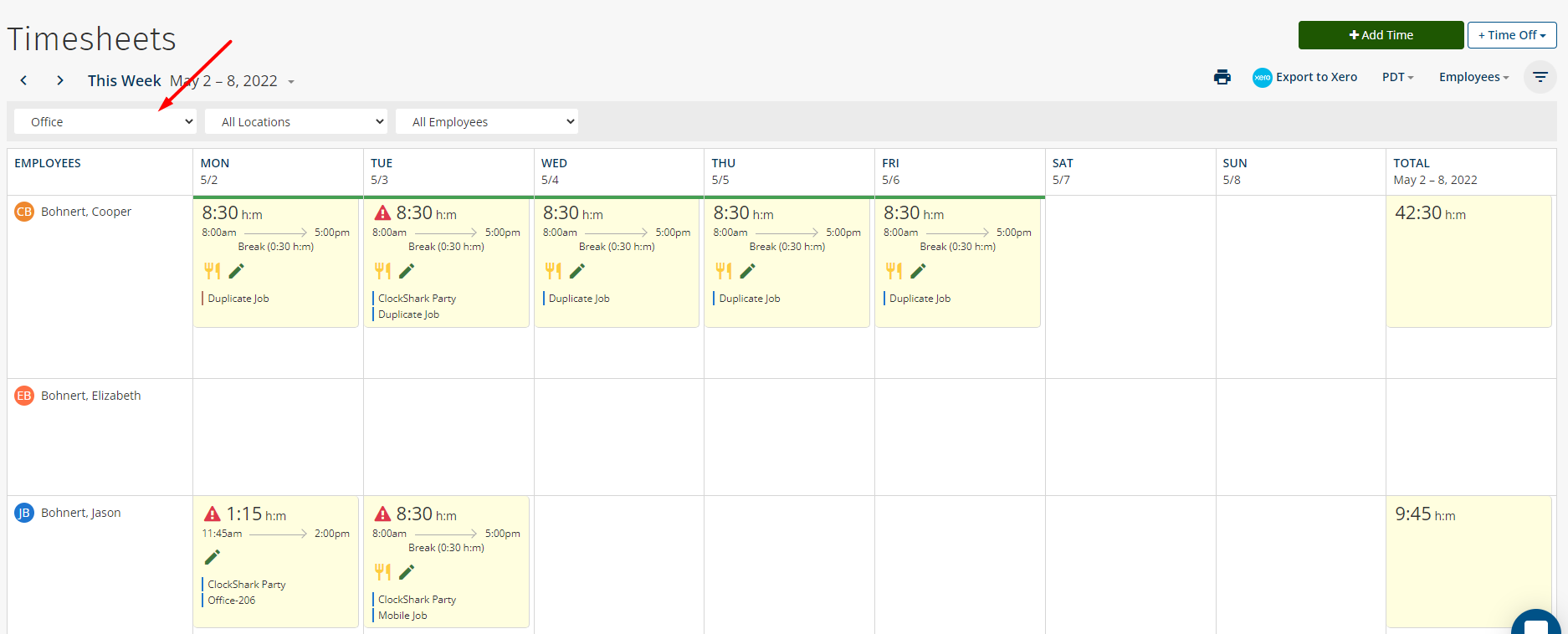 You can also use Departments to run reports for a certain group of employees, create schedules for a certain group of employees, set access controls for certain groups of employees, and more!
If you have multiple offices or service areas, you may wish to use Locations in conjunction with Departments to further classify and filter your Employees.
To add Employees to a Department, visit the Departments screen located under Admin > People.

Tip: Departments and Locations can be turned on or off in ClockShark via the Company Settings screen