Learn how to integrate your Xero account with your ClockShark account!
Connecting ClockShark with Xero allows you to easily transfer employees' completed timesheets to Xero for payroll. Your ClockShark employees will synchronize with your Xero employees so that labor hours are exported to the correct employee's timesheet in Xero.

Here's how to get started with the Xero integration!
Go to the Admin > Integrations screen and click the Xero tile.
2. After clicking Add, you will be momentarily redirected to Xero where you will log in to your Xero account.
3. Click to permit ClockShark to access your Xero company file.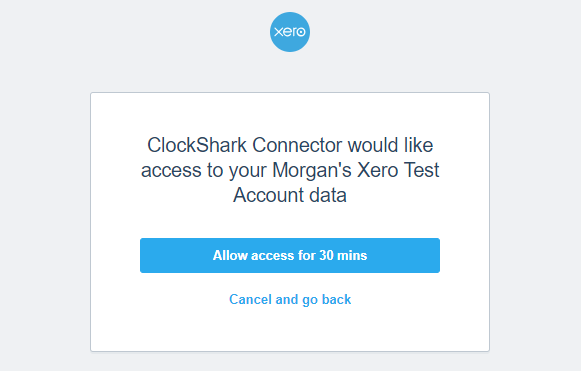 4. Once automatically returned to ClockShark, you will click the drop-down boxes to select the correct Earnings Type for regular, overtime, and double-time hours.
Remember to choose your Payroll Model too (only AU supported).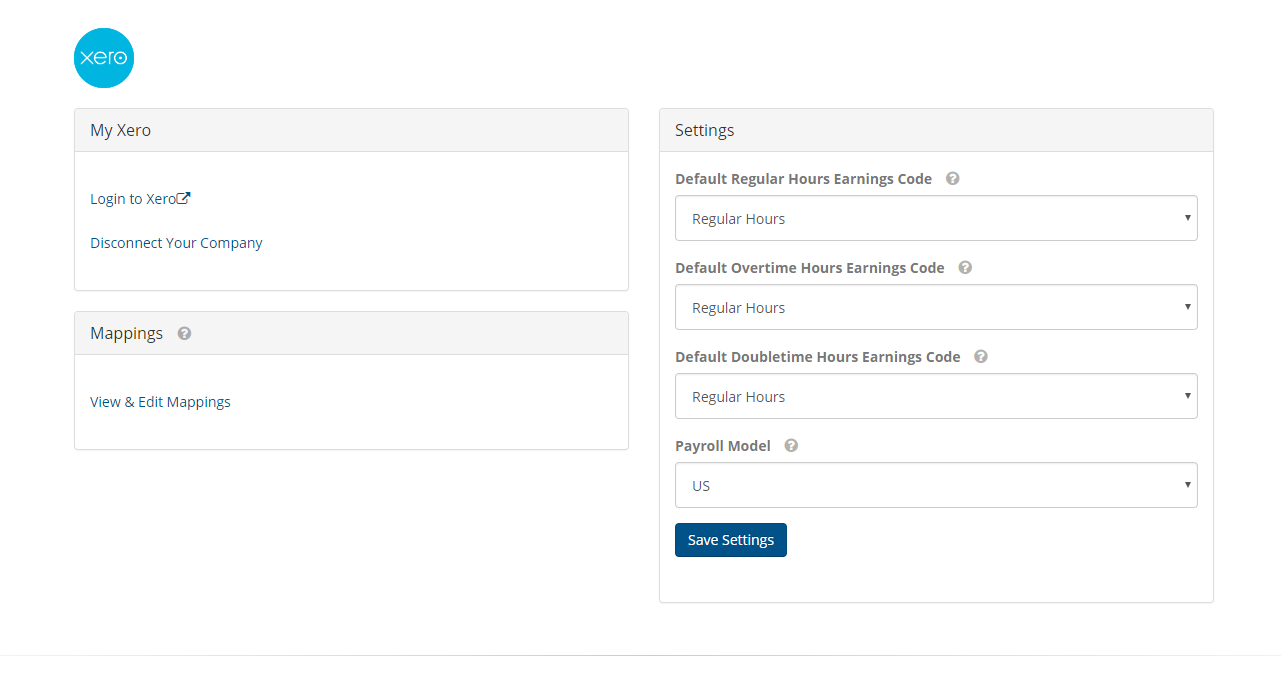 5. Under the "Mappings" heading, click "View & Edit Mappings" to adjust the mappings for your employees.

6. On the mappings screen, first click the green "Sync Xero Employees" button and then "Sync Employees".
Any employee in Xero whose email matches with an employee in ClockShark will be automatically mapped to the corresponding ClockShark employee.
Note: you can revisit the mappings screen anytime you add new employees to Xero and ClockShark and press the "Sync Xero Employees" to auto-map them.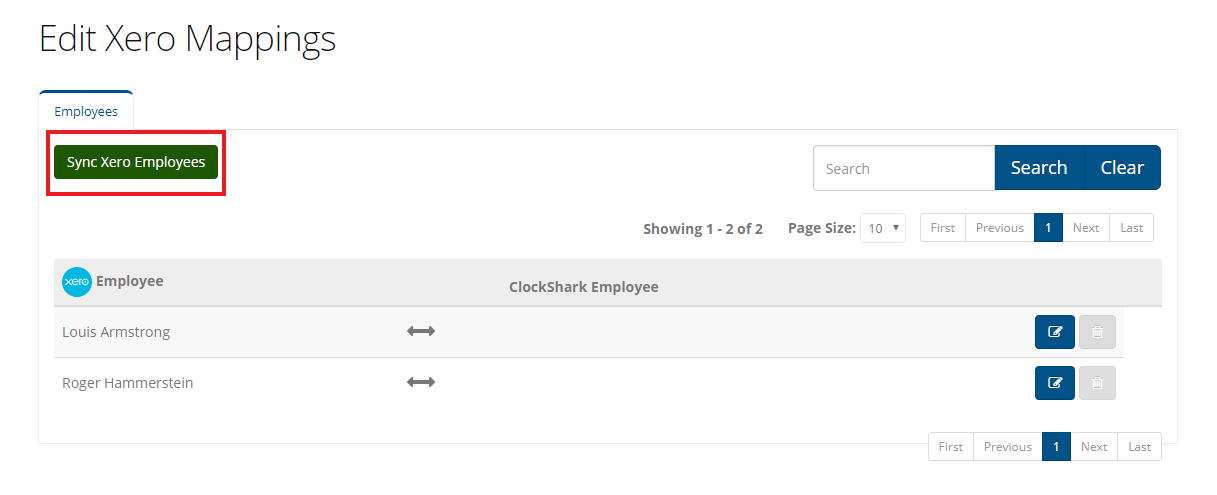 Note: If you prefer to manually map employees, you can disable the "Auto-Map" functionality on the dialogue that appears after clicking the green "Sync Xero Employees button. (shown below)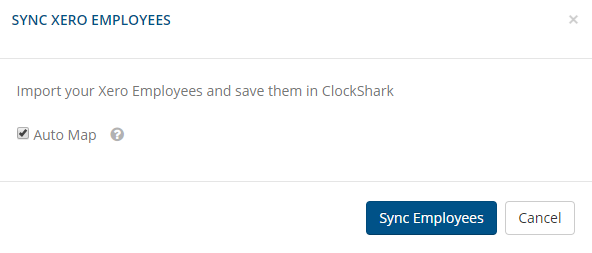 7. You should now see your Xero employee on the left, and your corresponding ClockShark employee on the right: this indicates that they have been mapped successfully!

Note: If an employee didn't auto-map, you can manually map the employee by clicking the pen icon on the right of the screen, and choosing the employee from the drop-down list.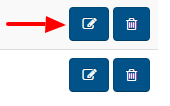 You have successfully mapped your Xero employees with your ClockShark employees!
To manage or disconnect your Xero integration, you can visit your Xero dashboard within ClockShark at any time. You also can edit your Xero employee mappings there too.
Now that you have your integration complete, feel free to get a jump-start on payroll by reviewing our article on exporting timesheets to Xero.