From the Who's Working Now Screen, you'll see employees who are currently clocked in, and the GPS info of the most recent time clock punch.
From the Who's Working Now Screen you'll see a list of employees who are currently clocked in. You'll also see a map view showing you the GPS location of the most recent clock in or switch for each employee.

The screen will update itself in real-time so that as employees punch in you will see them appear on the screen. When they punch out, you will see them disappear from the screen. After they have punched out or switched out of an active time segment, you can view the completed timesheet on the View Time Sheets screen.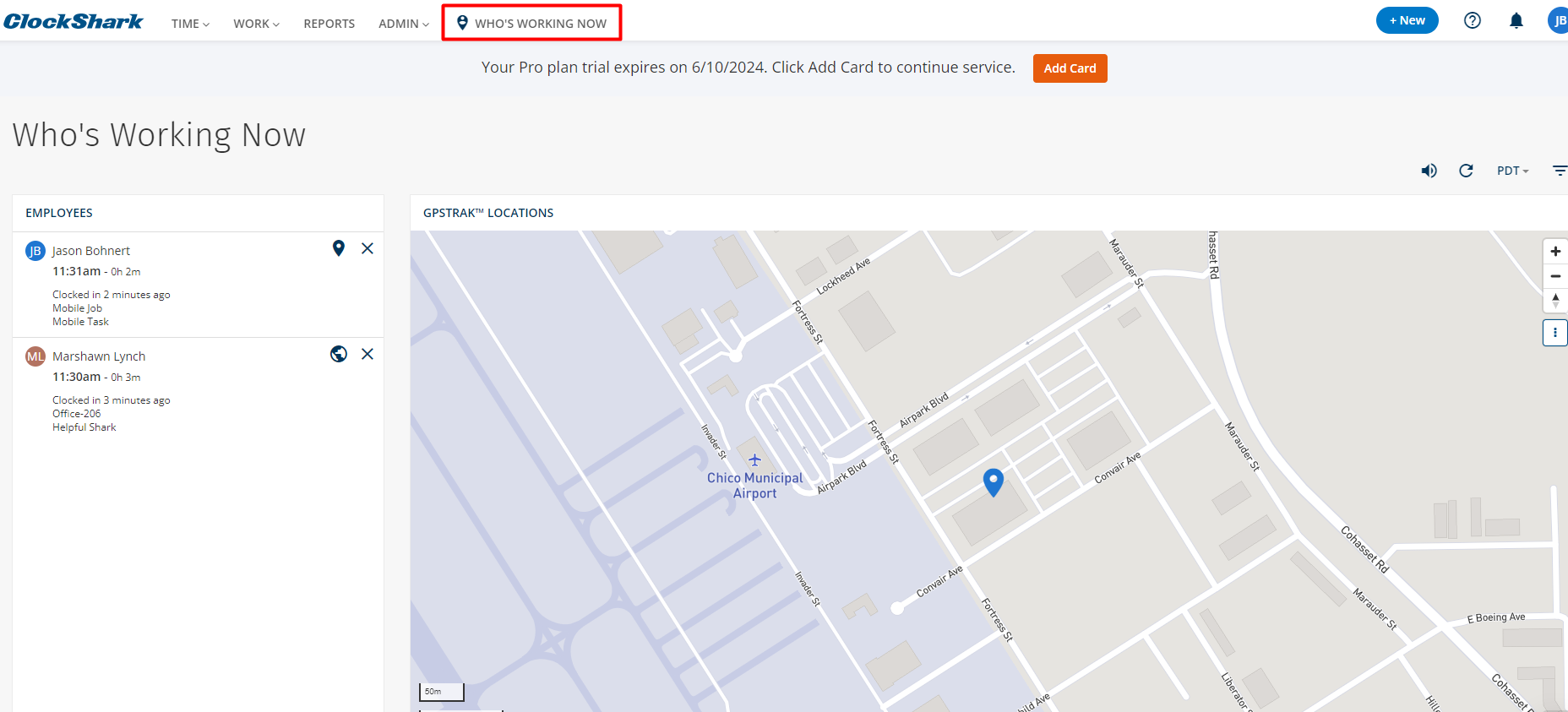 To see the GPS location of a specific employee, just click on the employee in the list. The GPS marker for that employee will then be highlighted and you will see a bubble with the details of the recent in-punch.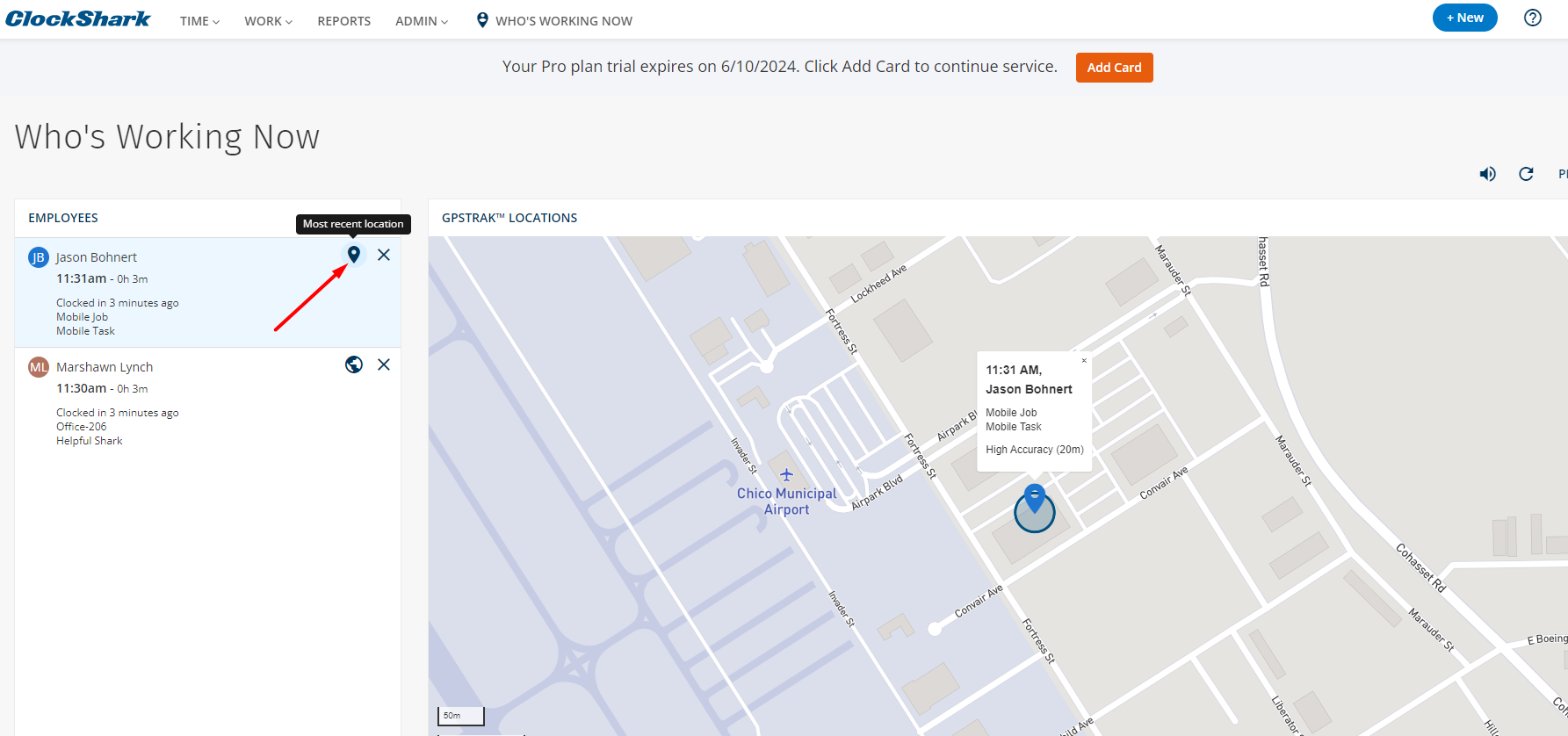 Who's Working Now is a powerful screen when you want to see who is clocked in currently or where they are on the map. Many companies find value in leaving this screen open on a computer while they work on other things. By doing so, they have a constantly updated list on their screen with notifications as workers clock in for work.