Employees easily navigate to the job site from the mobile app using the job address
When adding a Job in ClockShark (or via QuickBooks through the QuickBooks Online Integration or QuickBooks Desktop Versions Integration) you can add an address to the Job. When that job is scheduled using the Scheduler, the employee will be able to see that schedule in their mobile app.

On the Schedule in the mobile app, the job address will be listed and the employee will have the option to click on the address, which opens the mobile device's navigation feature.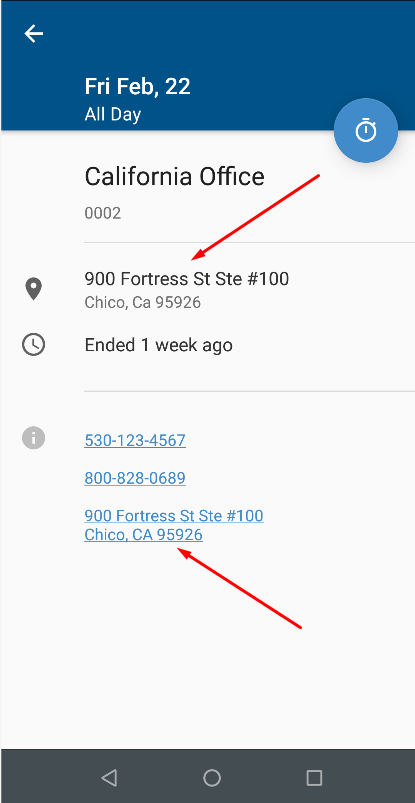 Your employees can also view the location and receive directions to a job on the Time Clock page of the app. If you are on the clock for that Job, simply click the Job Card to be taken to the Job Details page. You can also use the search bar in the upper right corner to search for a Job and view its information.
Once you are on the Job Details page, you will see all the notes, attachments, and location of the job. Click the "Navigation" icon on the map to get directions to the address for that job. You can also click any links in the notes like addresses or phone numbers.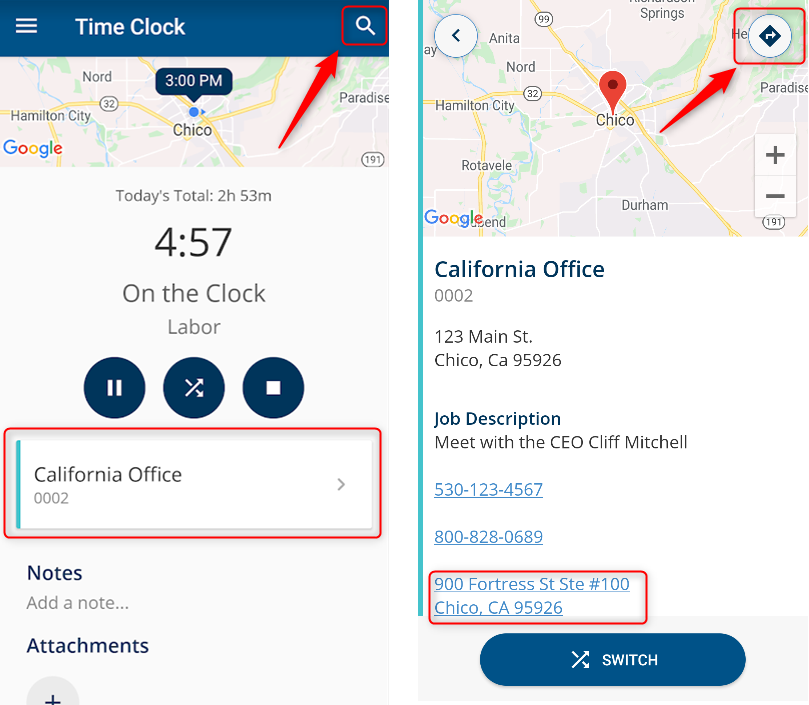 Now your employees can easily find their way to Jobs you've scheduled for them, without you having to send them the address or driving directions separately.
If you have any questions along the way please feel free to contact our Support team and get ready for answers!