How to Change Your Password
As an employee, you can change your password any time!
When your ClockShark account is created, your administrator will add your email for the account and also create the password for you. However, you have the power to change your password whenever you would like.
Simply head over to www.clockshark.com and log in with the same credentials you use on the mobile app. Hover over your initials in the upper-right corner and click My Account.
You will then have to enter your previous password, enter your new one, and also confirm your new password.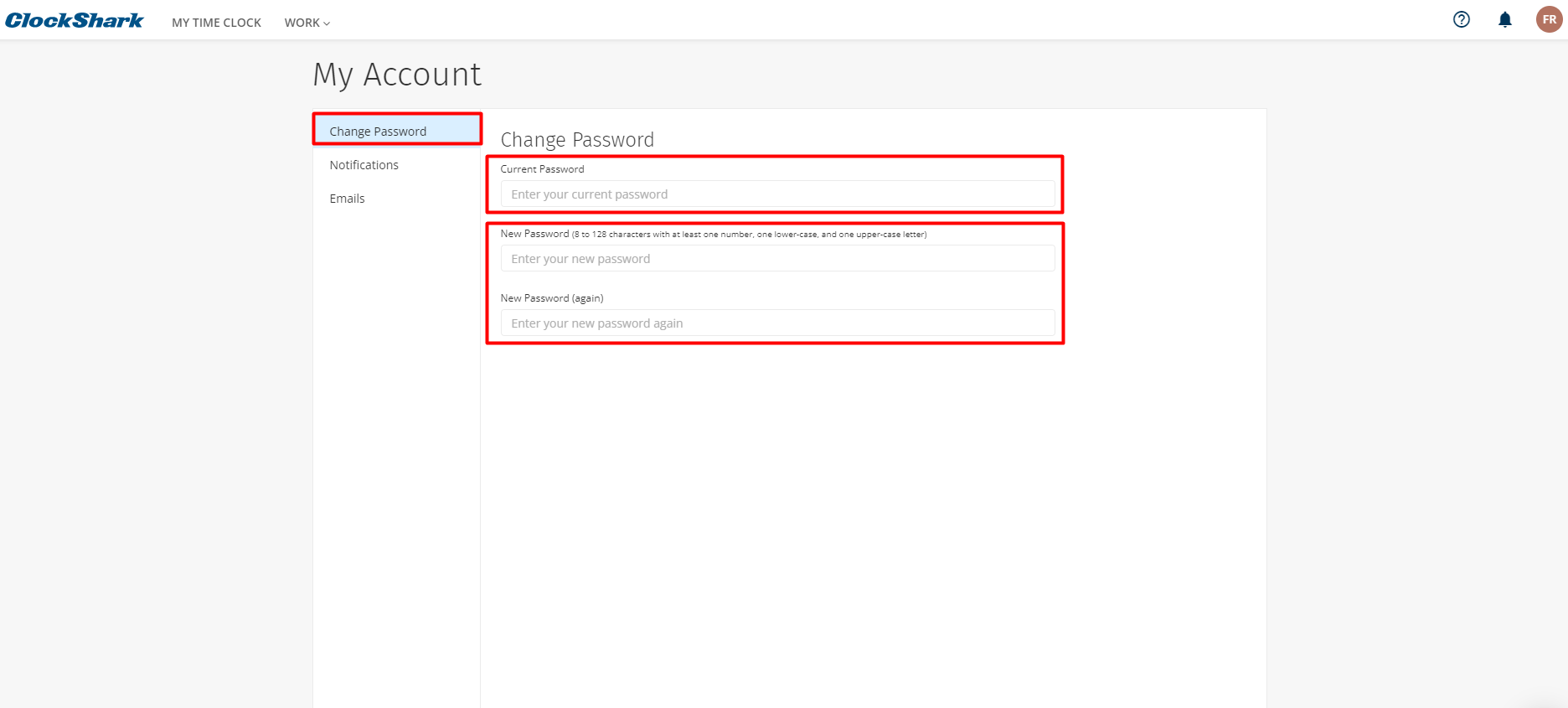 And that's all there is to it! Now you can change your password at any time to make your ClockShark account secure.

If you have any questions along the way please feel free to contact our Support team and get ready for answers!