A simple guide for employees to learn how to use the Kiosk Clock
1. Employees will enter their 4-digit PIN to clock in and out. After they enter their PIN, they will choose their job and task on the following screens, and then clock in.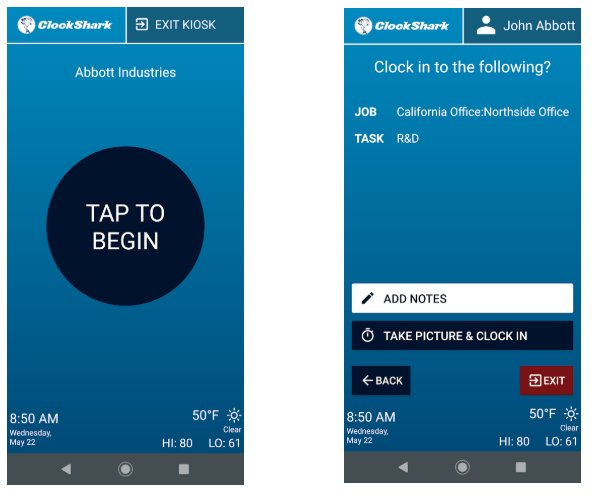 Note: If you have facial recognition enabled, the Kiosk Clock will switch to camera mode and photograph the employee before clocking them in.

2. Whenever they need to switch jobs, start their break, or clock out, they will simply re-enter their PIN and perform that action.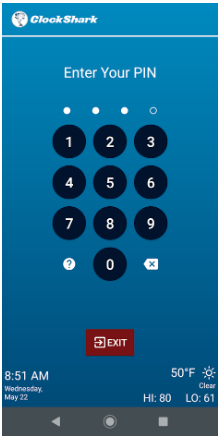 3. After entering their PIN, employees can view their current clocked-in status, switch jobs, start their breaks, or edit notes. Pressing the red "Exit" button will return the Kiosk Clock to its home screen, and allow another user to enter their PIN.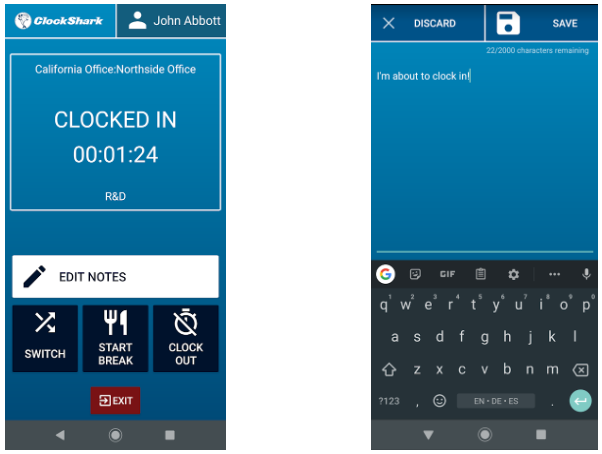 4. If the Kiosk does not have a strong internet connection you may see a "Sync Now" indicator on the main screen. This means that there is a completed shift that has not been sent to the website yet. Simply re-establish an internet connection, press the "Sync Now" and you will be all set!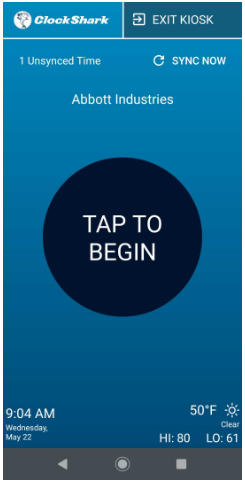 If you have any questions along the way please feel free to contact our Support team and get ready for answers!