The CSV Export allows you to download details from every data point collected for each shift and customize it to your liking
The CSV Export report is a versatile download file that allows you to get all the data tracked for each shift worked by an employee. These data points include the:
Employee first name

Employee last name

Employee ID

Employee email

Customer : Job

Job number

Task

Task code

Start time

End time

Total break minutes

Total paid minutes

Total minutes (including break)

Start GPS latitude

Start GPS longitude

End GPS latitude

End GPS longitude

Total billable time in decimals

Timesheet notes

Regular time minutes

Overtime minutes

Double time minutes

Time off minutes

Unpaid time off minutes

Approved status

Associate OID (ADP users)

File Number (ADP users.)
To get started with this report head to Reports > CSV Export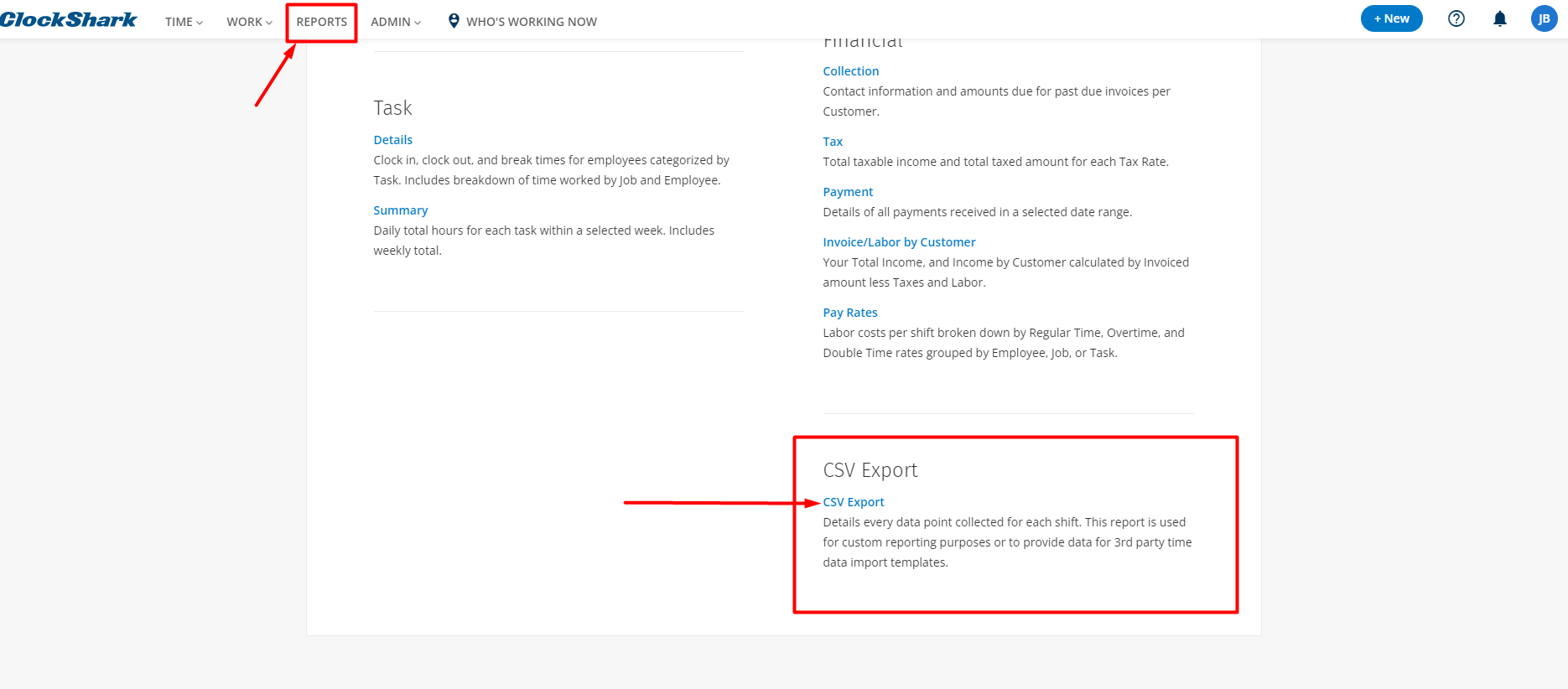 There, you can choose the desired date range, filter by any employees, departments, and locations, and also select if you want to include employee timesheet notes. Then press the "Download CSV" button to generate the report.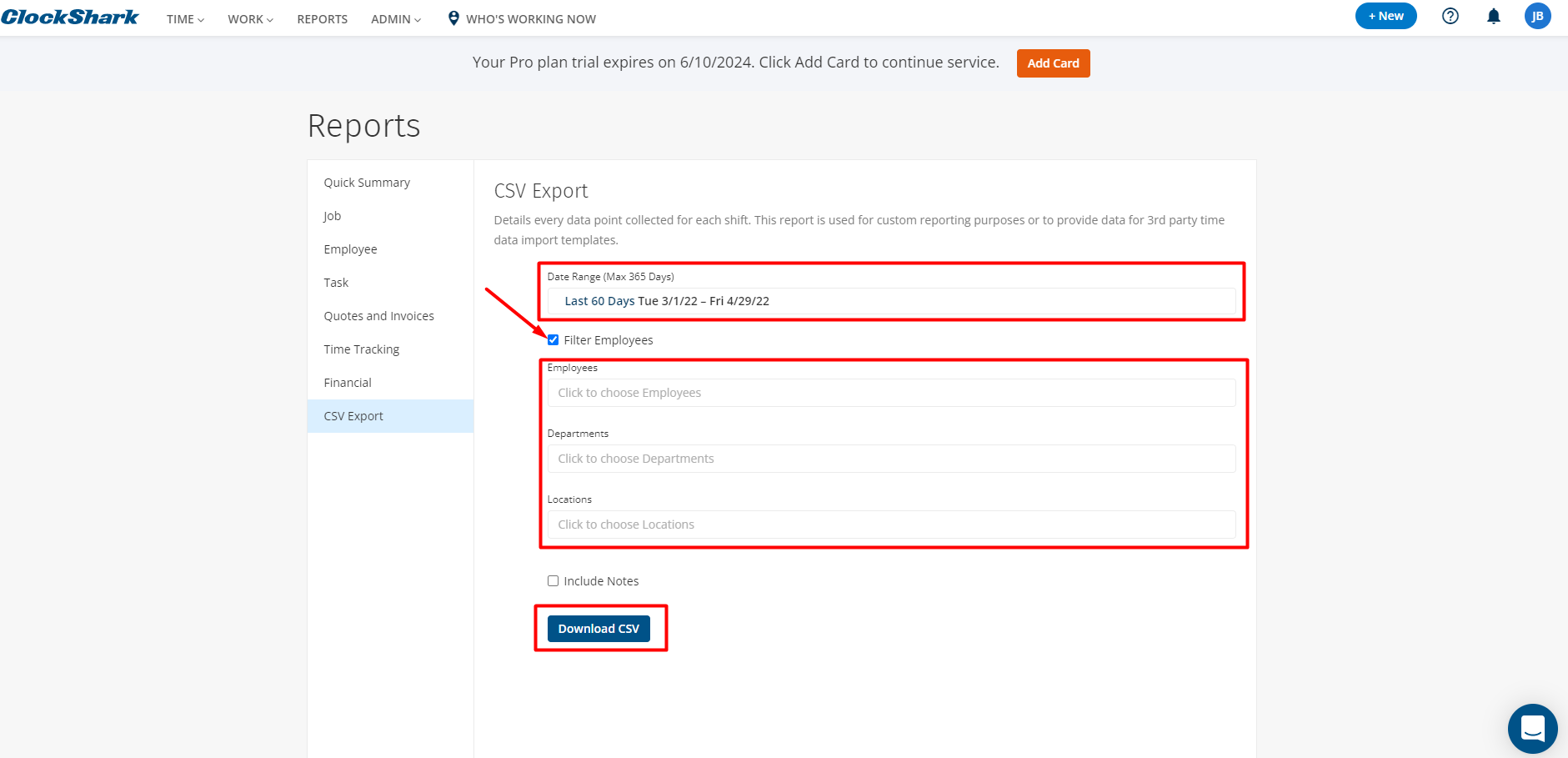 Note: Since some companies use this report for payroll, we will display a warning if the shifts in the selected date range are not approved.

After downloading the report you are free to change it however you like. You can use Excel, Google Sheets, or other spreadsheet programs to filter, delete, modify, run macros, or anything else you may need to do for your business. This report is also ideal for crafting into an import template for payroll services.
If you have any questions along the way please feel free to contact our Support team and get ready for answers!