How employees can complete the questionnaire before clocking out
To view directions on how to set up the Clock Out Questions, you can view this article!
You may notice that when clocking out, some questions appear now before ClockShark is able to complete the clock out. This feature allows companies to mandate and ask a set of questions to employees before they are able to clock out. This is very beneficial to make sure all injuries are reported in a timely manner, the status of jobs is known quicker, and more!
1. The process itself is very self-explanatory and easy to navigate. When you are ready to leave a job, just simply press the "clock out" button like normal.
2. If this is your first time clocking out with the new feature, you will see the first pop-up that gives you a brief explanation that your company set up this feature and you need to answer the questions in order to clock out.
3. Next you will see your first question. In this case, it is a super simple injury question. You will potentially see Yes/No questions, short answer questions, and multiple-choice questions.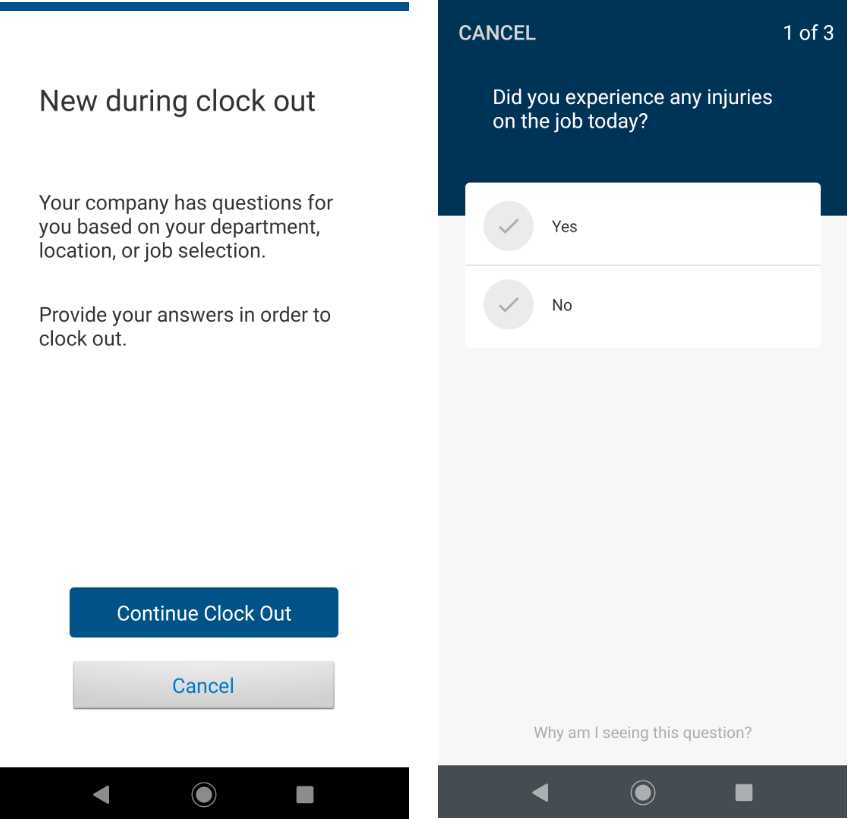 4. Next, you can see an example of a short answer response. Here you will have 100 characters to answer a question that might need more of an explanation. Also at any time if you click on the "Why am I seeing this question?" you can view a quick pop-up telling you why these questions are here in the first place.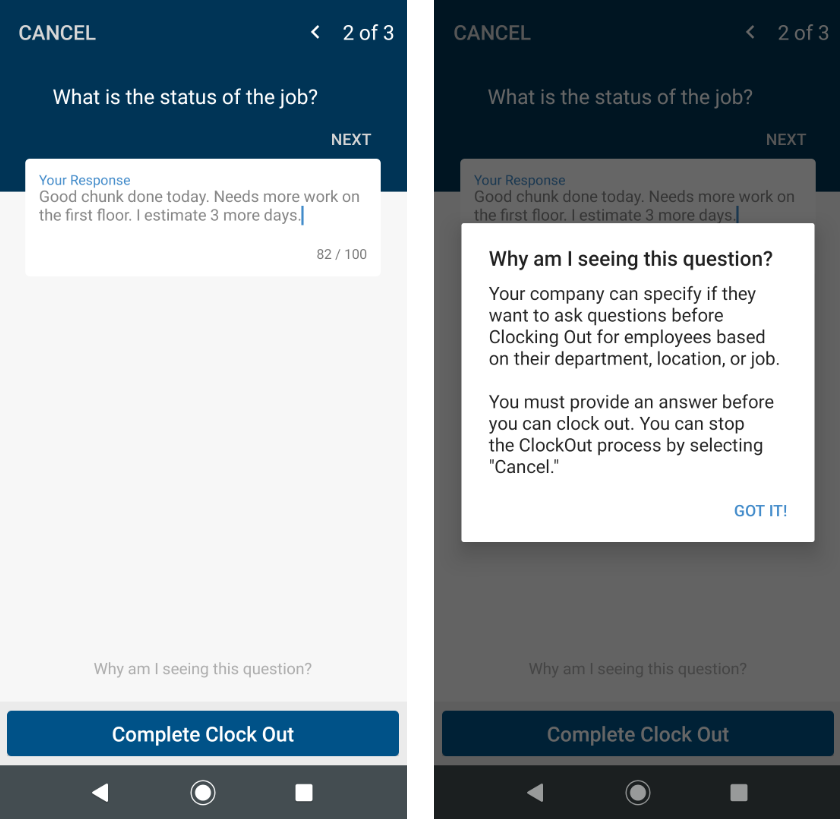 5. And last you can see an example of a multiple-choice question. When you finally hit "complete clock out" you will be taken back to the Time Clock screen and the clock out will have processed normally.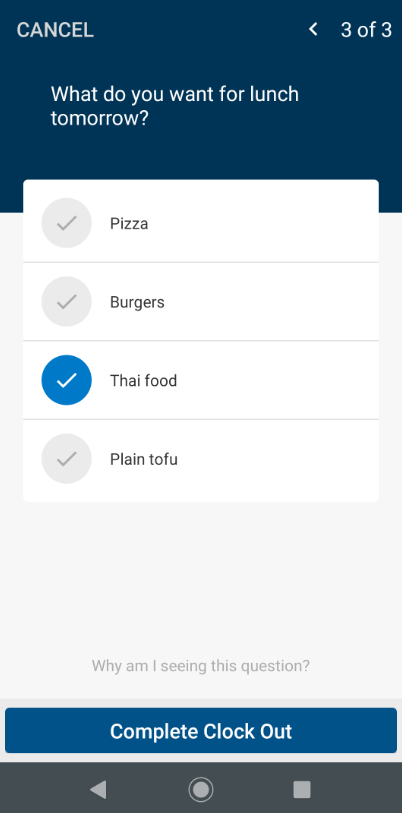 And that is about all there is to it, super simple! One thing to note is that these questions can be assigned based on your department, location, or specific jobs you are working on. So if you switch from one job to another, it is possible you have to complete these questions before you are able to switch.

As a last note, admins can mark questions as required or optional and they can also set certain answers as "unexpected". For example, if you are injured they might want to know so they can get you to go through the proper channels. So if you respond to the injury question with "yes" they can get notified and help speed up that process!
If you have any questions along the way please feel free to contact our Support team and get ready for answers!