How to Approve or Decline Requested Time Off
Admins and managers can approve or decline requested time off
Approving or declining a time off request in ClockShark's web dashboard is as simple as ever! Here is how you do it:
1.) First head to Time > Time Off > Requests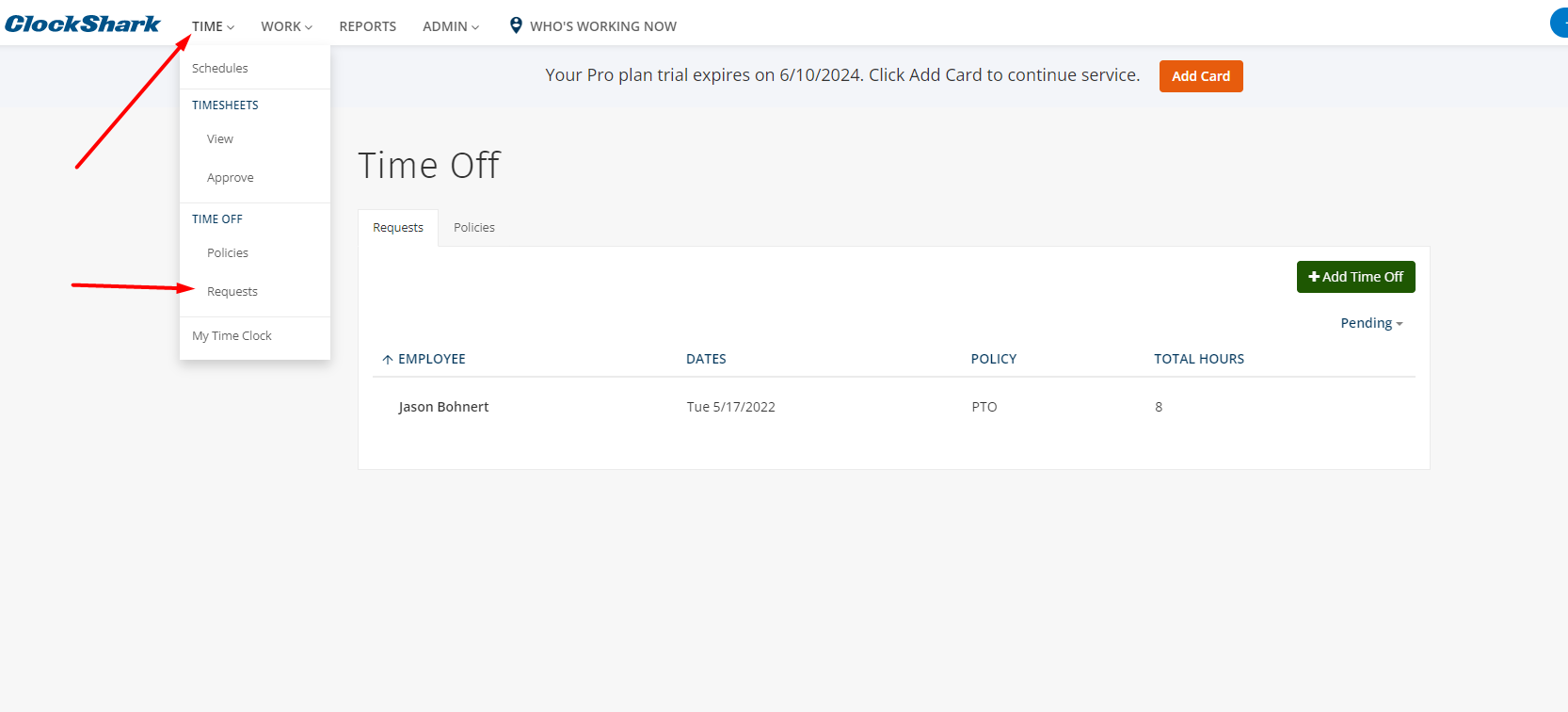 2.) Click the request you would like to approve or decline.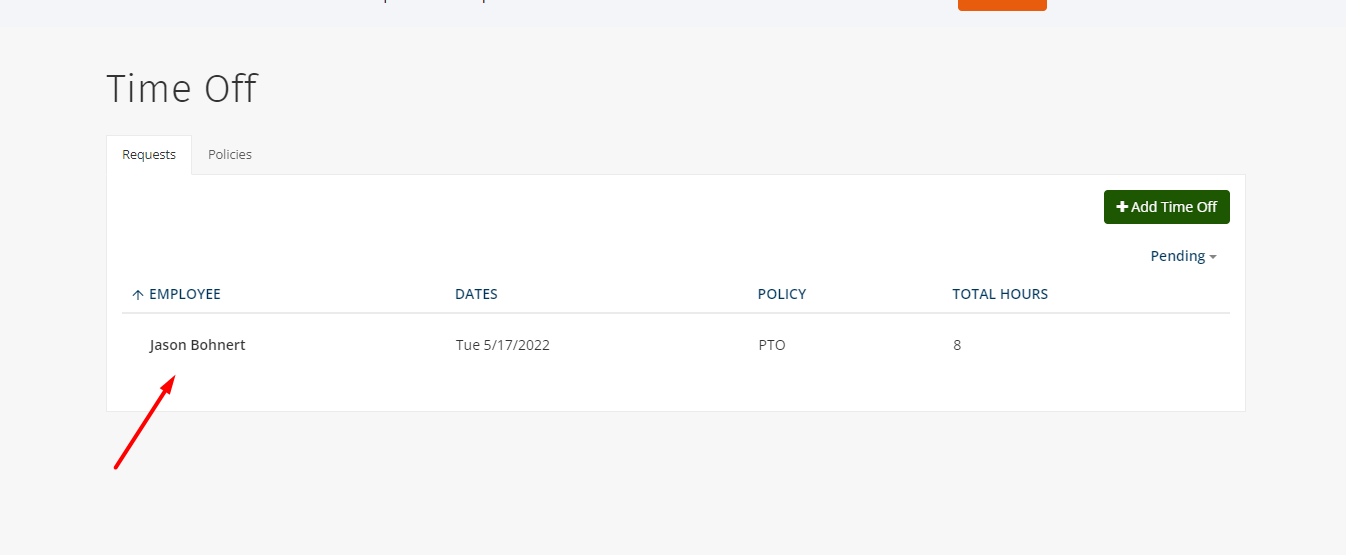 3.) Review the request and click "Approve" or "Decline." An email will be sent to the employee requesting time off notifying them it is either approved or declined.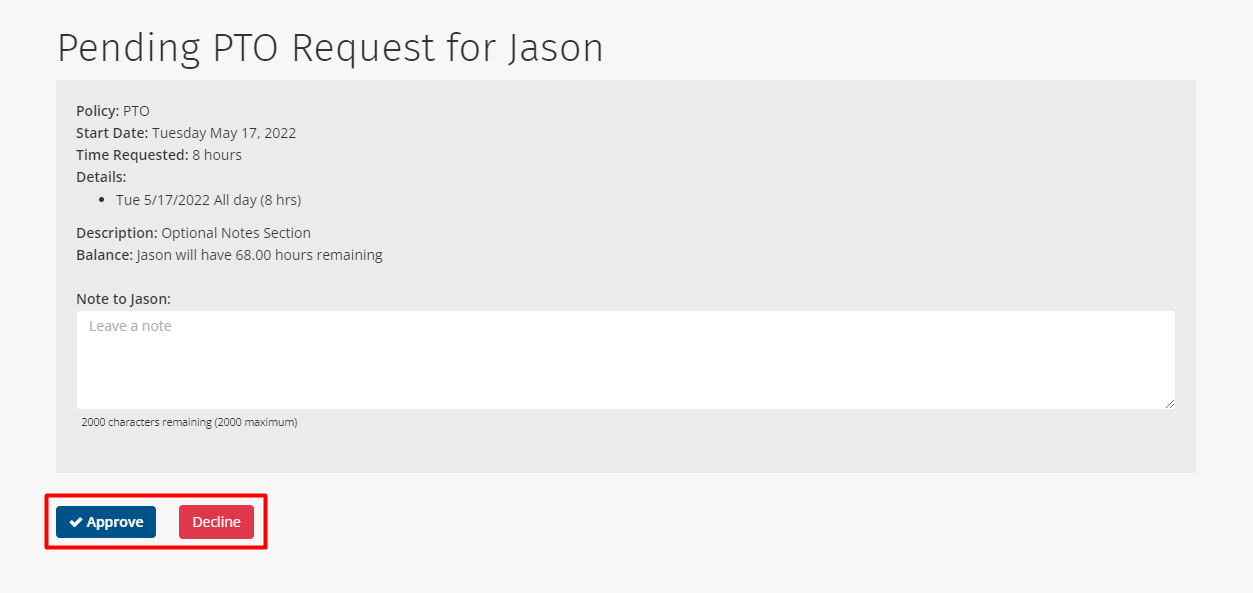 Admins and managers can view all Pending, Approved, Declined, and Taken requests by going to the Time tab > and clicking on Requests.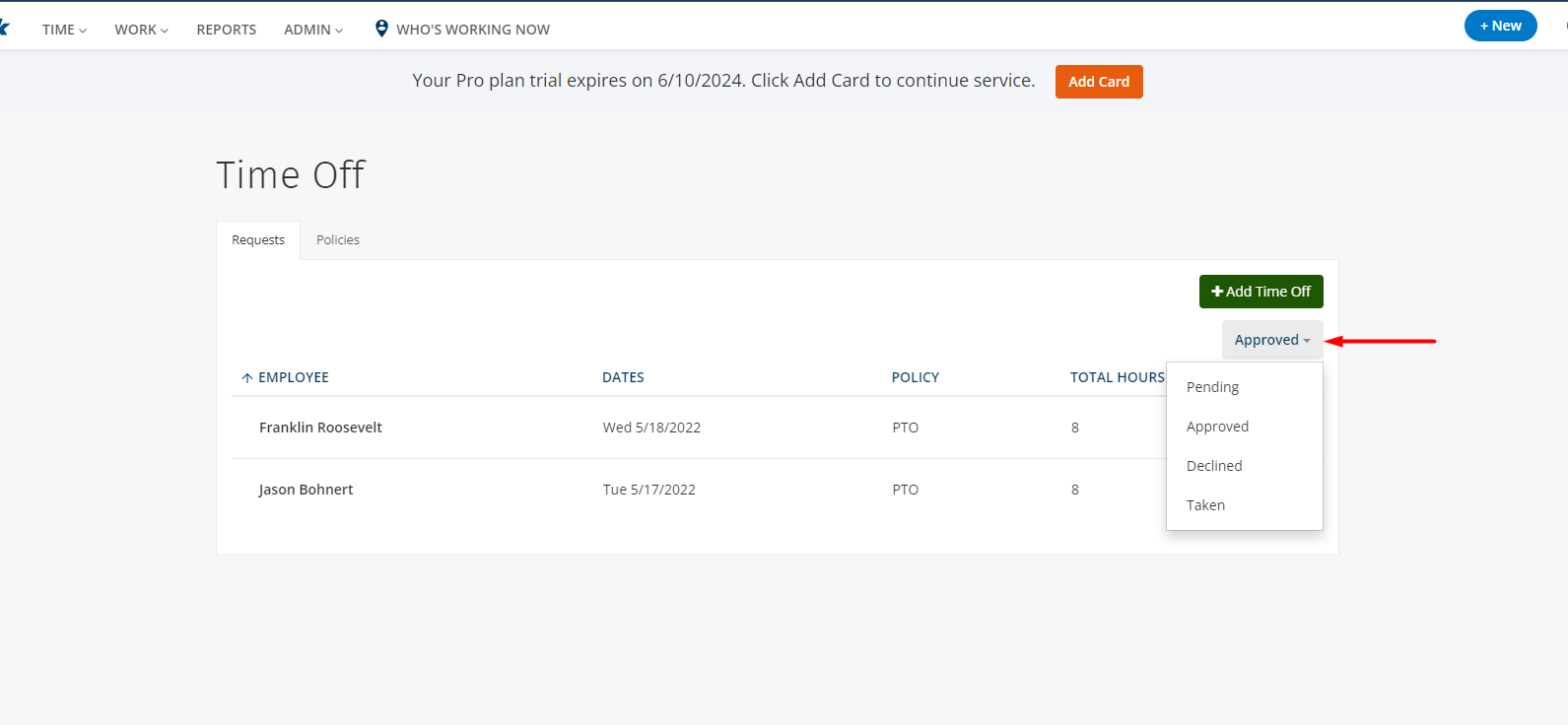 4.) If you are making a request on behalf of an employee ( Time > Time Off > Requests > +Add Time Off ), you can select to automatically approve the request right then as well!