Sharing Job Notes with Employees
The scheduler in ClockShark makes sharing notes with an employee about a scheduled job easy
The scheduler in ClockShark makes sharing notes with an employee about a scheduled job easy.

1. Just go to the Schedule screen and create a new shift with the "Add Shift" button or use the drag and drop feature.
2. If you used the drag and drop option, then click on the job you scheduled and select "Edit."
3. Then type the notes in the Notes field.
Your employee will now be able to see both the shift and notes you entered on the Schedule tab in the mobile app.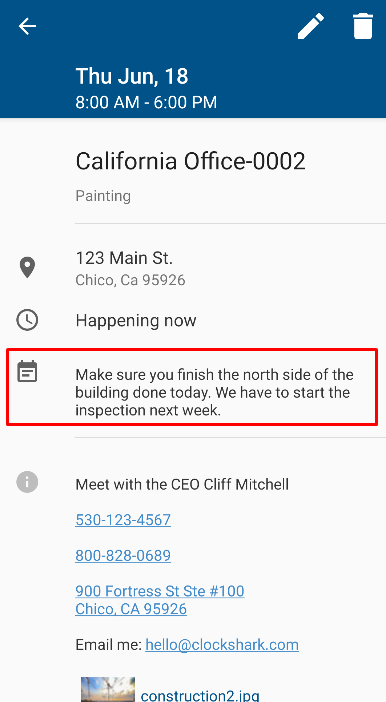 This feature can be particularly useful for sharing the scope of work, the job site address, etc.
If you have any questions along the way please feel free to contact our Support team and get ready for answers!